N3 TOLL ROUTE TRAFFIC UPDATE : 23 – 27 April 2021
Traffic volumes expected to rise when public schools close for their autumn break on Friday,  23 April 2021
N3 Toll Concession (N3TC) is expecting a rise in traffic volumes from midday tomorrow when public schools close for their annual autumn holiday and South Africa's upcoming Freedom Day celebration.
Indications are that many travellers will be taking advantage of the upcoming public holiday and school break to head out to the various superb holiday destinations linked to the N3 Toll Route.
Although all stops have been pulled out to ensure travellers enjoy a safe and convenient journey, road users are advised to plan for traffic congestion and possible delays – especially during peak hours – and to allow for extra travel time.
In order to further enhance mobility on the N3 Toll Route, N3TC will cease its construction activities at midday tomorrow (Friday).
All lanes in the construction zones will be open to traffic, except for a short one-kilometre section between Villiers and Warden where lane restrictions will remain in place. Road users may experience minor traffic disruptions in this section on 23, 24 and 27 April.
N3TC's road rehabilitation and upgrade programme will recommence after the public holiday.
Motorists are encouraged to stay in touch with N3TC via Twitter: @N3Route or by contacting the 24-hour N3 Helpline: 0800 63 43 57 to obtain verified traffic updates, advanced warnings and assistance or to report problems and emergencies.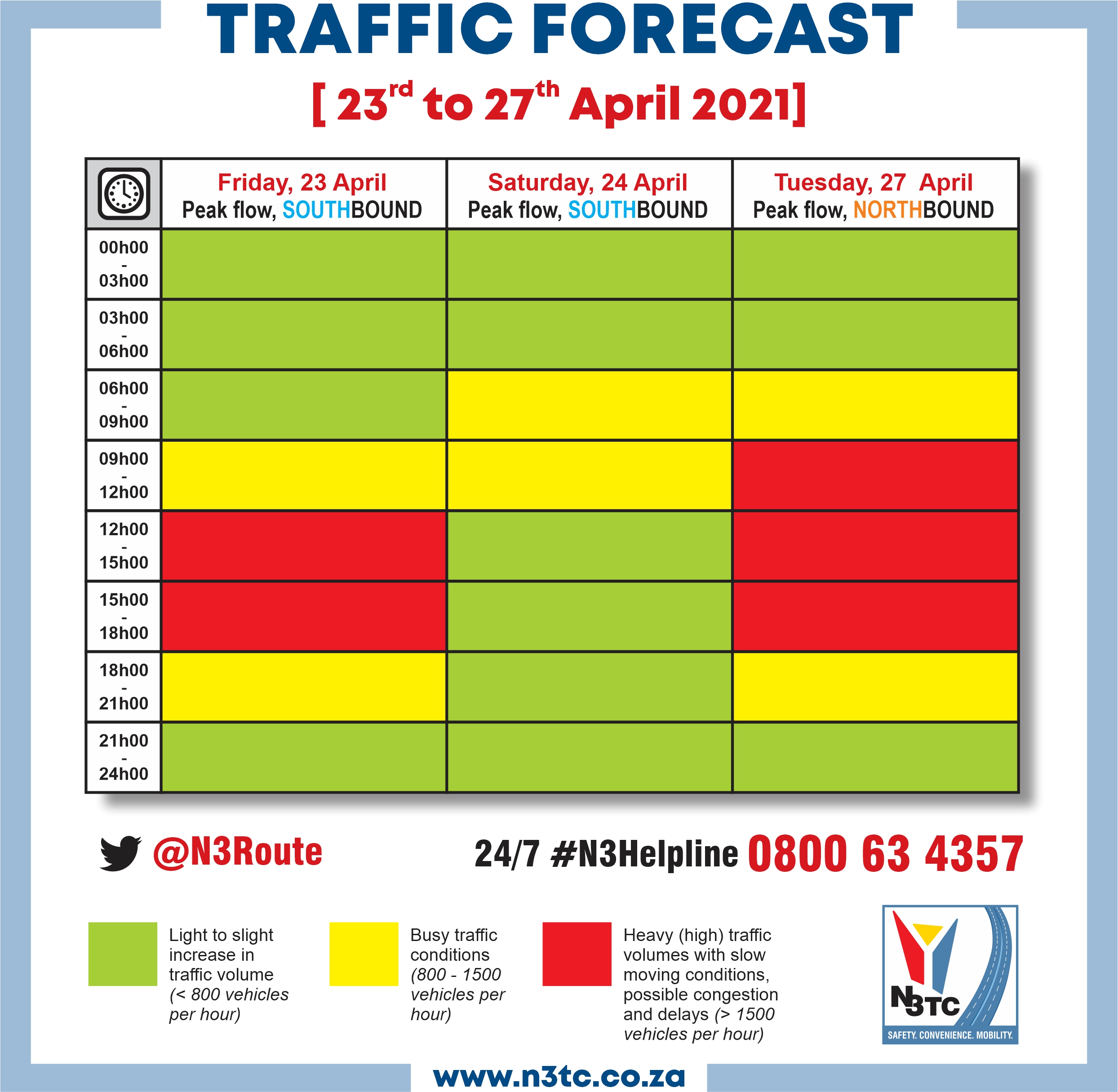 ENDS.