Enjoy a safe holiday by carefully following all the COVID-19 travel precautions
Don't travel when you're sick
Do not travel if you, or any of your travel companions, are feeling unwell, present with flu-like symptoms, or have been in direct contact with someone who has tested positive for Covid-19. In this instance, it is essential postpone your travel plans and follow the guidelines with regards to self-isolation or quarantining as may be required.
Research your destination
Before you travel, review the current status of the COVID-19 pandemic at your destination/s, possible risks of exposure as well as specific travel advisories at your destination. Also, carefully consider your and your loved ones' health status and underlying medical conditions which may increase your or their vulnerability to the virus.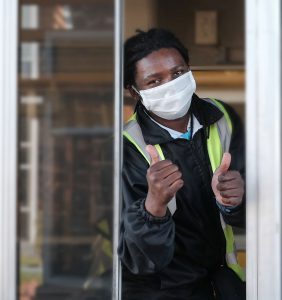 Take steps to protect yourself and others
Always wear a well-fitted face mask that covers your nose and mouth and avoid touching your eyes, nose and mouth.
Avoid close contact with other people by staying at least 2 metres apart; and stay well clear of anyone who is sick.
Socialise outdoors as much as possible. Any place where people congregate is a potential risk area for the spread of the virus. It is advisable to limit time spent in enclosed public spaces.
Limit the number of passengers in a vehicle.
Ensure sufficient ventilation in your vehicle. Keep a window/windows slightly open to allow clean, fresh air to flow through your vehicle.
Wash and sanitize your hands regularly, and especially after each and every interaction with service providers along the Route, whether at toll gates (Tags offer a contactless payment method), service stations, restaurants, shops, etc.
Be vigilant not to touch public surfaces, and to immediately clean your hands if you have done so.
Keep snacks and water from home in your vehicle.
Pack a basic first aid kit, with your essential medicines; and keep hand sanitizers, soap, disinfectant wipes and paper towels in your vehicle and carry it with you when you exit your vehicle.
As important as it is to be careful of contracting or spreading COVID-19, it is also essential to balance these risks with all other road safety precautions. For instance, do not avoid taking regular rest stops (every two hours or 200 kilometres) to limit exposure, but then suffer from driver fatigue and a loss of concentration which can lead to road crashes.
Forewarned is forearmed
Familiarise yourself with your intended route, and get a sense of the places you will be stopping or staying at, to locate safe rest stops, fuel stations, and health care facilities. Obtain information of road, traffic and weather conditions prior to your departure or during your trip by staying in touch with N3TC via Twitter @N3Route or on the 24-hour helpline: 0800 63 43 57.
Obtain Coronavirus updates and alerts here:
COVID-19 Public Hotline: 0800 029 999
WhatsApp Support Line: 0600 123 456
Download the COVID-19 Alert SA app available for Android and Apple devices