20 November 2022 | World Day of Remembrance
This Sunday, N3 Toll Concession(N3TC) and its Road Incident Management Systems (RIMS) partners will join millions around the world to commemorate the victims of road traffic crashes.
Road deaths and serious injuries have a debilitating impact on people's lives. No matter who we are, we are all affected by the trauma of injury and bereavement, and the devastating effect it has on our families and the economy.
We ask you, not only to remember and pay tribute, but also to recommit yourself to upholding the principles of road safety and taking strong action to prevent further harm.
N3TC extends its gratitude to all law enforcement and emergency service members for their unwavering commitment and support as they work tirelessly everyday to save lives on the N3 Toll Route. Your loyalty and sense of duty are deserving of our respect.
We salute you.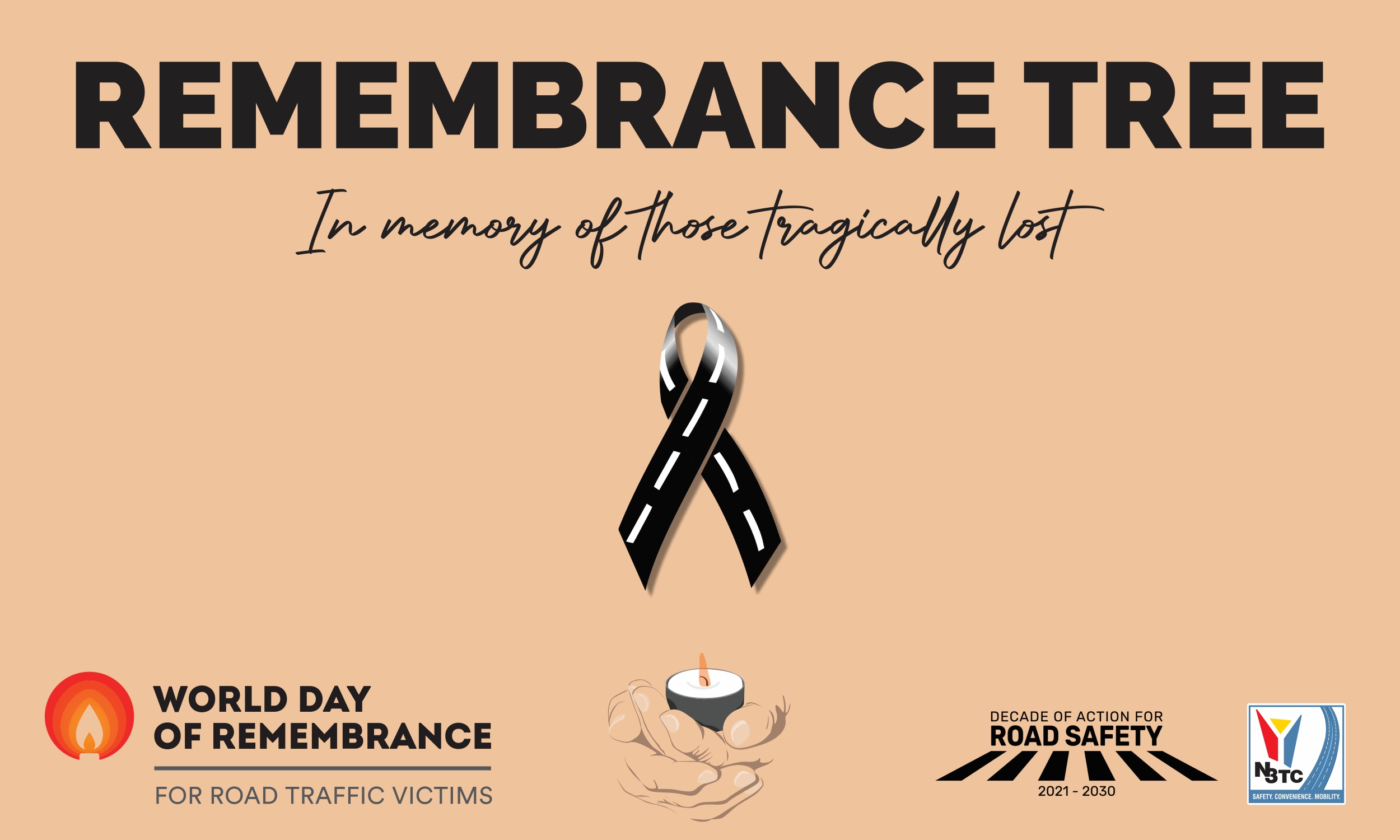 Visit the Remembrance Tree to reflect and pay tribute
N3TC and its partners have planted a Remembrance Tree, an indigenous Wit Stinkhout, at the Midway Family Stop on the N3 Toll Route near Estcourt. We hope to create a quiet, sacred space in the vicinity of the tree where anyone is welcome to remember and honour their loved ones who have lost their lives in road crashes.
Join us at 10:00 on Sunday, 20 November 2022 in a moment of silent remembrance and reflection.
Thank you also to Simon Harper and Frikkie Kruger who have helped to make this initiative possible.
#WDoR2022